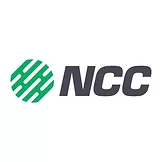 111 Railroad Ave
Ray, ND58849
Here at NCC, we offer internet, telephone, video and security services that are top-of-the-line and, most importantly, delivered with a handshake and a smile. 
We exist for the benefit of our customers, and will provide high-quality, competitively-priced services.
We will be good stewards of the Cooperative's assets, and offer services where they are technically and economically feasible, to ensure long-term financial viability.
Our employees are an important asset, and we will provide them with the opportunities and tools necessary to accomplish our mission.
For our communities, we will continue to be good corporate citizens and strive to enhance the quality of life in northwest North Dakota.
We will conduct our business with the highest degree of integrity.