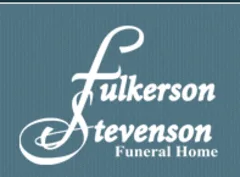 Professional / Financial
Fulkerson Stevenson Funeral Homes
218 W Highland Dr
Williston, ND58801
Fulkerson Funeral Home was built from a simple beginning in 1961 at Sydney, MT by Jack and Kay Fulkerson and expanded to serve Western North Dakota with locations in Williston, Watford City and Tioga, North Dakota.
In 2013 the ownership of Fulkerson Funeral Home, Inc. has been placed in the hands of the Stevenson & Sons family.
The Stevenson family is truly at the heart of the history of the Stevenson & Sons Funeral Home. Throughout the years, our family has maintained a standard of personal care and service that stems from the values within our own homes.
Stevenson & Sons Funeral Homes has been a family owned and operated establishment since 1962. After serving the community for almost thirty years, founder Dale Stevenson turned the business over to the next generation, his three sons. In November 2012 Stevenson & Sons Funeral Homes celebrated our 50th year of funeral service.
Stevens & Sons Funeral Homes is now owned and operated by brothers Joe and Todd Stevenson and serves all of Eastern Montana along with Williston, Watford City and Tioga of North Dakota. Joe and Todd's brother, Jon, owns and operates a mortuary in Dickinson, North Dakota with chapels in Baker and Ekalaka, Montana.
The Fulkerson Stevenson Family and staff are firmly committed to relieving the stress and easing the burden of grief of the families who depend on us – regardless of race, religion, or financial status. We offer guidance and support for as long and as often as you need us. We've carried on this commitment of family service and counseling for over two generations, and we extend this service to every family from fourteen convenient locations. Our mortuaries are located in Miles City, Forsyth, Helena, Jordan, terry, Broadus, Butte, Wolf Point, Poplar, Circle, Culbertson, Sidney, MT, Williston, Watford City, Tioga, and Stanley, North Dakota.
It is our privilege and purpose to serve you.